Construction Clean
Our Professional Construction Cleaning Management Nationwide is a Highly Specialized Process Offering:
Continuing On-Site Cleanup Management
Risk Aversion
High End Insurance
OSHA-Related Safety Rules and Regulations
Activity Hazard Analysis
Trained Workers Experienced with Busy Construction Environments
Working Around a Variety of Sub-Contractors
Familiarity with Department of Labor Wage and Hour Compliance
Strict Compliance with General Contractor Specifications
Certified Payroll Preparation and Contractor Software Applications
Job Specific Safety Training with Daily Meetings
Meeting Deadlines and Time Line Close Outs
Temporary Hourly Labor
Western Construction Cleaners Group has offered detailed construction cleaning services worldwide for the past 33 years. Our Site Managers are available to meet onsite anywhere in the world as part of our Contract and Temporary Labor Service. Our process of providing a timely fixed price contract estimate along with detailed cleaning specifications and pricing of temporary labor enables the General Contractor to project the total cost of the construction cleanup pricing very early in the process. We also offer a preliminary pre-bid not to exceed estimate enabling the contractor to budget the project at start up.
We have highly experienced Field Project Managers that remain on site during the duration of the project, and can add cleanup hourly personnel on demand. Our Project Managers are available 24/7 from start to completion, and conduct regular safety tool box meetings along with daily hazard analysis submissions.
Western Construction Cleaner Group provides a team of cleaning specialists, estimators, trained office construction personnel and a national reputation for quality and bringing all of our projects in on time. This ensures that all of our national general contractor clients deal with team members that are experienced in clean up projects, and best of all no surprises or disappointments.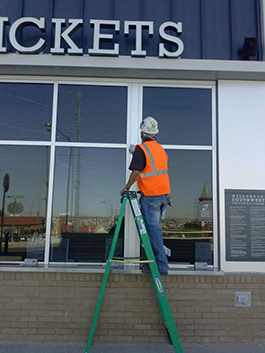 CONSTRUCTION CLEANING PERFORMED FOR
Hensel Phelps Construction
Robins & Morton Construction
Sundt Construction
CF Jordan Construction
Archer Western Construction
Hunt Construction Group
Walsh Ross Group
Vaughn Construction
Scheiner Commercial Group
DynCorp International
The Garick Group
Jaco General Contractors
Knoebel Construction
Moab Construction
Spec Built Construction
Dieter James Construction
Icon Construction
MCC Construction
Ramtech Construction
Vemac Construction
Croom Construction
Banes Construction
Dantex Construction
RQ Construction
Warwick Construction
Army Corps of Engineers
SPECIALTY CLEANING COMBINED WITH ZONE CLEANING
Since the inception of commercial cleaning companies, the standard method of cleaning was to assign a custodian to a specific zone or area. The custodian was assigned every task necessary to clean the area assigned, including vacuuming, detailed dusting, collecting and throwing our the trash, sweeping and mopping, rest room cleaning and more.
Some fifteen years ago a handful of equipment manufacturers, chemical companies and undustrial engineers broke down all of the tasks of the traditional zone cleaner, and discovered that the traditional cleaner was overloaded, having to empty trash, vacuum, sweep and mop, and clean restrooms.
By breaking down the work load, and assigning some specialties that sub-divided the work, it was shown that the quality of cleaning and the output of cleaning increased substantially. Generally speaking, the specialists are divided as follows:
Light duty specialists for office cleaning and dusting
Vacuum Specialist
Restroom Specialist
Trash Specialist
Utility Specialist
The Light Duty Specialist no longer empties trash, vacuums, sweeps, and mops, nor cleans rest rooms. The single responsiblity is cleaning desks and dusting throughout the facility.
The Vacuum Specialist has no other significant duties other than vacuum. By use of a light back pack with different cleaning tools, a specialist is able to vacuum a specific quadrant with greater results, in a much faster time frame. The method of vacuuming leaves fewer particulates in the air, and is proven to be more effective for vacuuming near baseboards and corners.
The Restroom Specialist only cleans and disinfects restrooms. By focusing on a single area of responsibility, the cleaner is evaluated only in their area of expertise. Instant feed back and correction is easier as a single person is responsible for a checklist of items to be cleaned.
The Trash Specialist's primary function is to collect and dispose of the trash in their particular quadrant, or in smaller buildings all of trash throughout the building. Once again complete accountability is easy to reconcile.
The Utility Specialist primarily deals with assigned project work, such as carpet cleaning and stripping and re-coating of tile floors. Additional fucntions can include project work such as cleaning interior glass, cleaning stairwells, distribution of supplies, and assisting the other team members.
Because the list of duties each specialist must handle is brief, cross training is easy, compensating for absent workers. Trained workers can fill voids immediately. We have found that the combinationof specialty cleaning and zone cleaning is favored by the custodian staff over just specialty cleaning or zone cleaning alone. We have found that utilizing elements of both cleaning systems are more effective, both in terms of quality of cleaning, and decreasing the voerall fatigue factor in a typical shift.
Typically our quotation for service includes a combination of specialty cleaning and zone cleaning. We have literally thousands of hours of study in work loading, and we are able to rpject the cleaning time per person per hour based on our computer model generated over the past ten years.
Our studies show that our cleaning system brings about increased quality, standardization of duties, greater accountability, greater efficiency, improved work flow, controlled labor costs, lower equipment and product expenditure, energy savings, and, of course, consistently better worker morale. Working as a team, custodians can observer and immediately self correct a weaker link in the chain.